The second round of qualifiers for the $50,000 Apex Legends Code Freedom was just as electric as the first, and the stage is now set for the grand finals. All three Stormpoint maps were utterly dominated by Spacestation Gaming, who were up a whopping 33 points at the mid tournament point.
Game 4 went to EU squad Ascend Club, who clutched a big 1v1 for the win. In game 5 Alliance third partied the final fight to clean up and take the win. And Game 6 went to Elev8 Gaming, who 3v3'd Team Guhrl for the win.
The Code Freedom Apex series hosts an enormous $75,000 prize pool, with $10,000 for each of the two qualifiers, $5,000 across two open tournaments, and a whopping $50,000 for the Grand Finals, Nov. 9th.
Don't miss the Code Freedom Apex Grand Finals, November 9th. And we can officially reveal that Broken Moon, the new map, will be seen in its first competitive setting during the broadcast.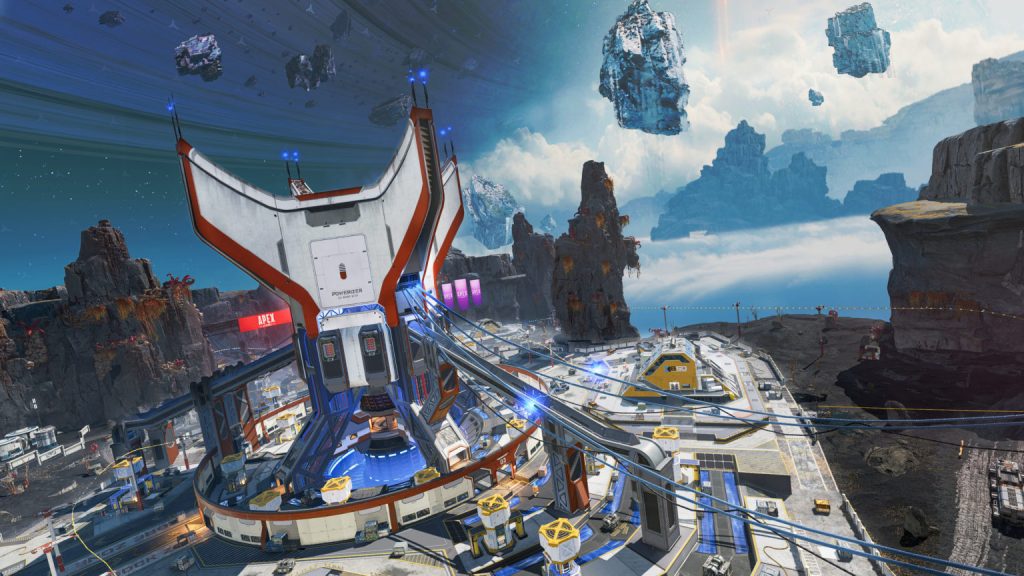 Code Freedom Apex Qualifier 2 Winners:
1st – Spacestation Gaming: $5,000
2nd – TSM: $3,000
3rd – Cloud9: $1,500
4th – Alliance
5th – Elev8 Gaming
6th – Team Guhrl
7th – Anc Outplayed
8th – Acend Club
9th – The Guard
10th – Ethernal
Kill Leaders:
Apex Predator – @ImperialHal – 21 / 8,352 DMG / $500
🥈 @Dropped17 / 5,267 DMG
🥉 @xenial12 / 5,463
🏅 @TSM_Reps11 / 6,232 DMG
🏅 @HisWattson11 / 5,100 DMG
🏅 @Misterarther11 / 2,711 DMG
You can catch today's replay here and the tourney standings here. Who will be the grand champion and take home a piece of the massive $50,000 prize pool?
Also check out: